We are so excited to announce our 5th Annual Give Back Give Away!   We love this time of year when we get to show you how much we appreciate you!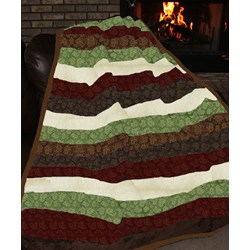 This year we have taken the contest to a new level… you'll have so many chances to win!
First, we want  you to let us know what you will do or have done this year to give back.  Not sure, yet?  That's OK — just go to the following link, and you can get registered for the drawings.
What might you win, you may ask?  Well, how does a $250 Homespun Hearth Shopping Spree sound?  Or, perhaps an Exclusive Homespun Hearth Christmas Snuggler Quilt Kit?  Or, maybe you could use a new Arrow Sewing Chair for your Quilting Studio?  These are the fabulous prizes we are giving away.  The contest begins today (November 1) and will end at midnight on Monday, December 2 – ET, so enter today!
Check out ALL of the ways you can win Here!