Brighten up those Christmas Nights with the fun wall hanging by Aspen Peak
Designs. Featuring the Stonehenge Starry Night fabric by Deborah Edwards for
Northcott, and the set of bright lights that illuminate the quilt, this wall
hanging measures 35″ x 44″ and is the perfect entryway holiday
greeter!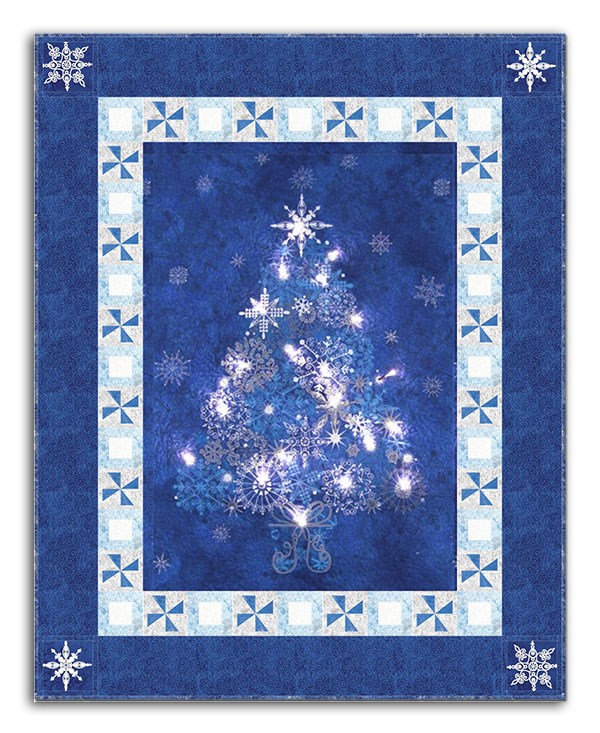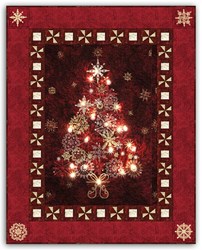 The kit includes all of the fabric required to complete the wall hanging as shown, including binding, easy-to-follow instructions, and the set of lights. Coordinating backing fabric (1.5 yards) is also available. It's available in two colorways, warm and cozy reds or winters night blues.
What's unique about this kit is the lights. You make buttonholes sprinkled around the tree and thread the battery powered lights from the backside. The front side becomes a twinkling holiday fantasy.
This is a Beginner/Intermediate design.